Repair, Install, Seal, Caulk, Grout, Leaks, Clogs & More
The bathroom is one of the most trafficked rooms in your home and has the most activity. That means the components of the bathroom needs the most attention, repairs, and maintenance. From the flooring, sink, toilet, bathtub, to the walls, outlets, counters, etc., deteriorates and breaks more often. You don't need to worry, that's what we, at Handy Andy Hawaii, are for. Contact us today for any of your bathroom service needs.
If you have an older home, you probably would want to spruce up the bathroom. Being the most actively used room in the house and vulnerable to deterioration, bathrooms "age" faster than all other rooms. Get it renovated with our experienced and certified handyman technicians. 
Bathroom Ventilation & Fan Installation
Proper ventilation is a must in your home's bathroom. Not only because of the potential odors but to prevent mold and mildew. Mold and mildew forms in humid and moist environments. And your bathroom is exactly that if there's no ventilation or fans to dry up the moisture. Contact us today for a free estimate on bathroom fan installation and ventilation solutions. 
Poor seals and caulking in your bathroom present the risk of water going behind your bathtub and eventually doing water damage to your wooden floors and walls. Have our handymen seal and caulk your bathroom fixtures, tiles, and walls properly to prevent water damage to occur and restore the look of your bathroom. 
Drywall Repairs & Finishing
If you have water damage to your bathroom's drywall, we advise you get it repaired as soon as possible to prevent further damage. Call us today to schedule a site assessment, and we'll be on the way. When we do repair your dry walls, we'll be sure to paint and finish it properly for durability against water leaving you with long-lasting bathroom walls. 
Light Fixture Installation & Repair
Brighten up your bathroom and create the perfect ambiance. Lighting can affect your relaxation and serenity when using the bathroom, showering, or bathing. Have us repair or replace your fixtures or change out your light bulbs to create the perfect feel for your bathroom. 
From leaking sinks, leaks from the toilet tank, base of the toilet, pipe leaks, to shower head leaks, we're able to serve you. Don't let water and your money waste away. Get your leaks fixed by your neighborhood Handy Andy Hawaii handymen to prevent even more damage occurring to your bathroom and property. All plumbers and technicians are certified and trained to service your plumbing needs from leak repairs to clogs and more. Contact us today. 
Shower Door Installation & Maintenance
Are you looking to upgrade your shower door? Or, are you installing a new one to replace you curtain rod setup? Whichever the case, we are the handyman experts to take care of that for you. From shower tub door setups to standing showers, contact us today for a site assessment and estimate. 
Shower Head Installation & Maintenance
From fixed, retractable, to complex shower head systems, we'll install any desired showering setup you would like. If you have a leaking system, we'll come to service that for you too. Low water pressure and clogged holes probably mean that you need to get your head cleaned, repaired or replaced. 
The toilet tells a lot about its owner. Replace your old and worn down toilet to give your bathroom an upgrade and make those first impressions good ones. We, at Handy Andy Hawaii, will properly replace or install your toilets. Or, if you need repairs on your existing one, we service it too. Perhaps it needs new seals, a flapper, or valve replacements; we got it handled. 
Tile Replacements & Installation
An upgrade to your old bathroom tiles will spruce up the look and feel of your bathroom. Whether it be the floor tiles or the shower, have our tiling service technicians replace your old tiles or install them. If you have cracked, chipped, or missing tiles, Handy Andy Hawaii can replace them as well. From ceramic, porcelain, stone, or glass tiles, we'll service them all for you.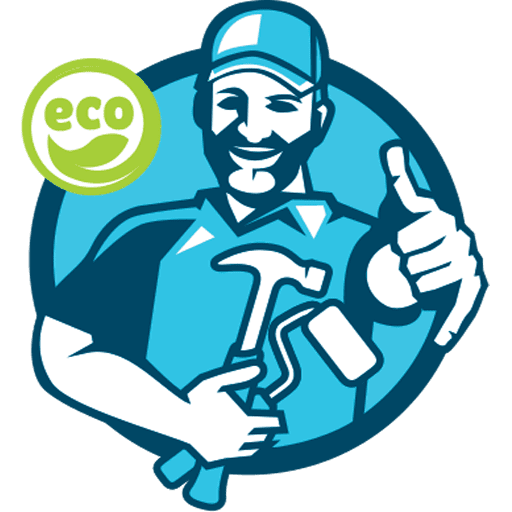 Bathroom Mirrors & Vanity Installations
A vanity is a piece that houses your centerpiece, the sink. Have your vanity setup installed by us. We'll remove the old vanity, touch up the space it occupied (if need be), professionally install your brand new one, and complete the plumbing portion of it. Then, to finish up your setup, we'll mount your mirror properly and safe to view your beautiful face. Call us today for your bathroom service needs.