Appliances, Sinks, Toilets, Walls, Tiles, Cabinets, Furniture, Ceiling Fans, Switches, Outlets & More
If it breaks, we'll fix it. It's as simple as that. You don't need to stress over the broken mess, just call on us, and we'll take care of the rest. We, at Handy Andy Hawaii, strive to provide you with a hassle-free home repair solution service. You can count on a professional, reliable, convenient, and quality service when we serve you. We provide a "one-stop" handyman service for all of your home repair needs. That means you don't need to call three different contractors to fix one thing. We are those three contractors packed into one team – and you know what that means, your repair costs will stay lean.
You Know What To Expect With Handy Andy Hawaii
Your home and products deteriorate, our services doesn't. And we strive to get better. With every visit by us, you know what to expect. We strive to arrive at your home on time and prepared to serve you. We'll repair anything from holes in your walls, cracked tiles, broken fixtures, appliances, furniture, to electrical and plumbing repairs. If we can't repair it, we're humble enough to say we can't and will refer you to a team who can.
Listed Are Some Of Our Carpentry Services But Not Limited To:
From the floor, cabinets, toilet, sink, to the bathtub, shower head, tiles, etc. our team of handymen and plumbers are here to fix your bathroom repair needs. Emergency or not, we'll service your drain clogs and leaks.
Ceiling Fan Repairs & A/C Installations
Don't sweat; we get it – it's hot, and all you want is your fans to work. When they go down, call us, and we'll service them. Or, if you want to install an in-wall or window air conditioning unit, we'll properly install that for you so that you can keep your cool.
From wooden countertops, butcher's block, tile, stone, to granite, our experienced handymen can repair, replace, or install various countertops. Whether if it's your bathroom counters or kitchen counters, you can count on us to provide the utmost quality of service.
Your home's decks and patio are susceptible to nature's natural deterioration power. The sun, rain, snow, wind, dirt, etc. are bound to wear and tear your wooden decks, patio, and whatever is on it. From cracks, touch-ups, painting, staining, to replacements we're here to serve you.
Is your door squeaking? Or is it not shutting properly? Whatever the case may be, our experience in carpentry benefits your door repair needs. Or perhaps you would like to install a new doorknob, lock, or modern security feature; we take care of all of that.
From unsightly cracks to large holes or full drywall replacements, our expert repairmen crew are here to serve you. They'll patch up the holes in your walls and paint them so that no one would ever know any hole was there. 
We highly recommend that you don't attempt to repair anything electrical yourself. The risk of electrical shock or fires caused by improper repairs is not worth it. Don't let a problem with a simple solution, which is to call us, become a big hazard. 
Have a leaking faucet? Stop the water from running and wasting by having our professional handymen repair it. Perhaps your seals need to be sealed back up, or you need to replace the entire faucet with a new one, consider it done with Handy Andy Hawaii
From replacing missing or cracked tiles, to changing out scratched laminate floorboards, we'll take care of any of your flooring repair needs. We also do full flooring installations. No flooring job is too big or too small for us all. Request a service today.
Have a broken piece of furniture? Save your money by having them repaired as opposed to purchasing a new one, especially if it's a part of a set or has a sentimental value to your family. We repair tables, chairs, cabinetry, sofas, dressers, drawers, nightstands, headboards, etc. You name it, we'll fix it.
Don't get stuck in or outside of your broken garage door. Don't fuss with having to open and close it manually. There's an easier way – call us to repair it. We do automatic garage door motor repairs and garage door replacements.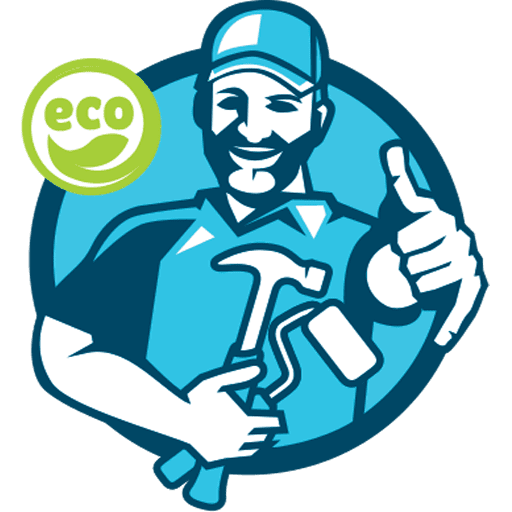 Cracked or chipped grout could become a bigger problem than you think. From just an eyesore to water damage, leading into mold, mildew, and wood damage. Get your grout resealed properly by our trained handymen.
Is rain dripping from your gutters where it's not supposed to? If so, your gutters are probably leaking and needs to be repaired, reassembled correctly, or replaced. In any case, we can serve you.
Keep your home safe and accessible for your family and guests. If your wooden or metal handrails need repairs or maintenance, contact us. From stair handrails to grab bars, we'll repair them properly for everyone's safety. 
Anything in your home's kitchen that needs repairs call us, and we'll be there. From the floors, sink, stove, oven, counters, cabinetry, wall outlets, to the hood fan ventilation, we'll be at your service. So, don't stress over the repairs and continue to serve your food as we serve you.
Don't be left in the dark with broken light fixtures. We'll properly repair, replace, and install new light fixtures inside or outside of your home. If you have hard to reach lighting and need to replace burnt out bulbs, we'll take care of that for you too. 
Any elements of your patio that needs repairs, we're here for you. From weather damage repair to weatherproofing, your patio repair needs can't stump our handyman technicians.
From leaky faucets, loose pipes, rusted pipes, corroded pipes, to running toilets and slow drains, etc. our handyman plumbers are certified and trained to remedy your plumbing problems. Emergency or not, contact us today. 
Keep the cool breeze coming in while keeping the flies, bugs, and debris out with our screen door repair service. We'll repair or replace them ensuring your comfort. Or, perhaps your sliding screen doors are screeching and not staying on its track. Call our handyman, and they'll take care of that.
Is your shower head losing water pressure? Is the water leaking out from its sides where it's not meant to? Don't compromise your time of serenity in the shower, call us today to get your shower head repaired, replaced, or a new one installed.
Sinks do wear down, break, crack, leak, chip, dent, and clog. When they do, Handy Andy Hawaii will help you. From your bathroom sinks, kitchen, washroom, outdoor, etc. our professional handymen can troubleshoot, repair, replace or install new ones if need be. 
Keep your home's accessibility safe by maintaining and repairing you faulty stairs and steps. Sometimes stairs wear down, becomes uneven, and unsafe. Perhaps you have wooden stairs, and the structural integrity needs to be reinforced. Our trained technicians in carpentry can help. 
Repair your tile eyesores and make your wall/floor beautiful again with our handymen. Missing, cracked, chipped, or perhaps you just want to redo your tile setup, our trusted handyman technicians are here to serve you. Floor tiles, bathroom walls, kitchen backsplashes, to custom tile setups, contact us today for a free estimate. 
A running toilet can run up your water bill. Have us catch it before it does! Broken, clogged, and leaky toilet repairs are what we do. Or, if you're looking to replace you're old, worn down ones, our pros will ensure they're installed in clean and correctly for long-lasting amounts of flushes.
Your home's window frames are the foundation for your window. If it's not set right, your windows won't, potentially leaving safety and security vulnerabilities. Contact us, and we'll fix that for you. Perhaps the shutters you want to install isn't compatible with your current window frames. We'll build it to make your desired set up work.
Glass, screen, jealousy, sliding, push out, security, wooden, etc., whatever type of windows you have we have the trusted team to service them. Whether it be repair needs to replacements, and installs, just give us a call, and we'll have our handymen or handywoman serve you.
Keep the cool breeze coming through your home while the bugs, flies, and debris out by getting your broken window screen repaired. Our quality work will ensure your screened windows are durable and last.