Sinks, Toilets, Faucets, Tubs, Cabinets, Electrical, Flooring, Doors, Tech & More
We can install large to small home appliances and furnishings. Your trusty Hawaii handyman technicians are certified and trained to handle any and all of your installation service needs. They'll properly uninstall your old fixtures and reinstall your new ones. Whether you need furniture installed, a toilet, sink, faucet, shower head, tub, televisions, high tech gadgets, etc. we're here to serve you – request a service is all you need to do.
Listed Are Some Of Our Carpentry Services But Not Limited To:
Baby Proofing Installations
Congratulations on your new baby! Although, we must say that majority of new parents do not prepare their home properly for their children. From eliminating sharp corners, falling hazards, baby proofing cabinet doors, installing baby barriers, baby monitors,  etc. Many things are overlooked leading up to that special day. But, don't stress, that's what we're here for. Schedule a home assessment to baby proof your home and welcome in your new family member with Handy Andy Hawaii's work.
Security Camera Installations
Having security cameras installed will deter criminals from approaching your home from the get-go. Get them strategically and adequately set up to ensure you have the necessary coverage to surveil your home. From traditional security camera systems to modern systems that you can access through your mobile devices, Handy Andy Hawaii can install them for you.
Home Integrations & Modern Home Technology Installations
Home tech and integrated solutions are revolutionizing homes. Modern home technology integration allows you to control your home's appliances for your convenience. Some tech integrations such as smart lights help you to save on energy costs while other tech synchronizes all of your preferences and allows you to control your home's appliances with just your voice. Handy Andy Hawaii stays up-to-date with the latest home technology integrations and installations. Contact us to learn more about modern technology home integrations.
From prefabricate cabinets to custom cabinet build and installation, our professional team of handymen is here to serve you. Whether it be kitchen cabinets, garage cabinets, bathroom cabinets, bedrooms cabinets, etc. we can install them.
Countertop Installation & Repair
Are you upgrading your countertops? Have our handyman and trained carpenters install them for you. From wood, granite, stone, tile, stone, butcher's block, laminate, etc. we have the experience and expertise to install them all. Whether it be for your kitchen, bar, bathroom, outdoors, etc. we're here to serve you.
Crown Molding Installation
Crown moldings are great for adding that extra elegance to your rooms – if they're installed correctly. Have our professional team of handyman techs install your crown moldings properly to achieve the look and feel you desire for your home.
Single doors to double doors or custom sized doors; we're here to install them for you. From metal, screen, glass, sliding, hinged, automatic, etc. our expert techs will install them correctly. Or, if you just need new hinges, locks, or security feature, we'll ensure they're appropriately installed for you and your family's security.
Need a new toilet installed? You've come to the perfect place for trusted toilet installation services. Whether if you need a traditional toilet replaced or want to install an upgraded toilet with seat warmers and a bidet, we're here to serve you.
Faucet & Shower Head Installation
Upgrade, repair, or replace your faucets and shower heads professionally with Hawaii's handyman company. Any type or style you choose, we're here to help you. Contact us for a free estimate.
From carpet installation, laminate, wood flooring, tile, etc., we provide quality flooring installation services. We don't just lay down your flooring; we install them properly to ensure they stay installed and aesthetically appealing for a lifetime or until you want to change them again. We'll be there to serve you from beginning to end.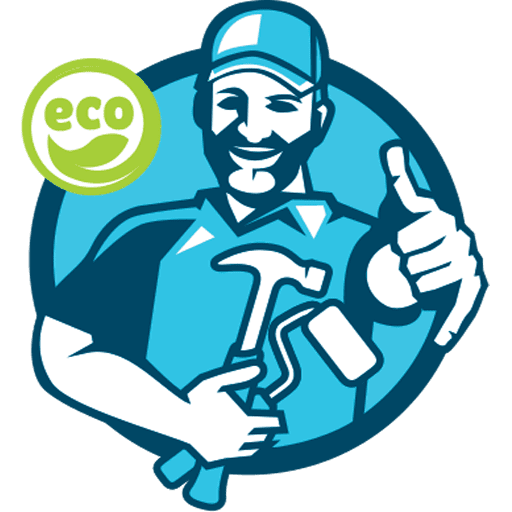 Stay dry by having your gutters installed properly.  Improper installation defeats the purpose of what drain gutters are meant to do, which is to eliminate rain from dripping off the side of your roof. Redirect rainwater to where you want it to go and not flooding your property.
Stairs & Handrail Installation
Increase your home's accessibility by installing stairs. Eliminate unsafe ramps and level changes by implementing steps and accompanying handrails for safety. From wooden stairs to concrete, Handy Andy Hawaii handyman technicians are here to serve you.
Lighting, Electrical Fixtures & Efficient Bulb Installation
From light fixture installations, replacements, and repairs, we care to make sure they are installed correctly. Light fixture distance, angle, and direction all play into your home's lighting. Have them implemented right the first time. We also offer other electrical installation services and bulb replacements. We're your complete home installation service company.
TV Mounting & Installation
There's a method to installing your television to get the best picture and viewing experience from your TVs. Viewing angle, height, lighting, reflection, position, type of mount, etc. all need to be taken into consideration when mounting your television. Have our experienced handymen install/mount your TV properly for optimal viewing, safety, and aesthetics.
Basketball Hoop Installation & Assembly
Whether it be standalone basketball hoops or hoops to be attached to your home, have them installed professionally for you and your family's safety. Contact us for other sporting equipment installs as well including volleyball nets, soccer nets, batting cages, putting greens, and more.
Window Installation & Repair
Need more air or natural light in your room? Contact us for new window installations, replacements, and repairs. We offer various window component installs and service from shutters, jealousy, glass, security, sliding windows, to window sills, and window frames.