Mililani Handyman Services
Mililani Home Improvement, Repair, Maintenance, & More!
Mililani's Trusted Handyman Service Company!
Your #1 Mililani Home Repair Specialists
If you have home improvement projects planned for your house in Mililani, Hawaii, Handy Andy Hawaii will gladly cross them off your to-do list!
We are a one-stop shop for residential and commercial projects, maintenance, and repairs. If you're looking for the best Mililani handyman service provider in the location, we're here for you.
Our team consists of a team of veterans with years of experience providing you with the best home improvement, home repair, and home maintenance services. 
So, if you need help with repairs, painting, remodeling, and other improvement projects, give Handy Andy Hawaii, your local, affordable, reliable, and trustworthy Mililani handyman service provider, a call at 808-285-3443 today! 
Services
Handy Andy Hawaii is a local Mililani handyman provider that caters to residential and commercial services. 
Home Improvement And Maintenance Services
Most Mililani, Hawaii residents may find it challenging to handle home maintenance projects, especially those requiring specialized tools. All in all, it can be frustrating for someone who's not particularly handy. 
If you relate to this situation, don't risk ruining the entire task and have our handymen take care of the problem for you! 
Commercial Services
As a trusted Mililani handyman service provider, Handy Andy Hawaii has provided professional business-to-business service in all of Oahu. We always strive to maintain professionalism, trust, reliability, efficiency, and high-quality service. So, if your business needs repairs, installations, maintenance, remodels, etc., call us today to inquire! 
How Our Mililani Handyman Can Help
Residential
Our residential services include (but are not limited to): 
and more (inquire within…)
Commercial
We also handle commercial services, including those for:
Retail stores and malls
Restaurants
Hospitals and healthcare facilities
Offices
Banks and financial institutions
Hotels
Governments and municipal
Manufacturing and production
*Information Continued Below*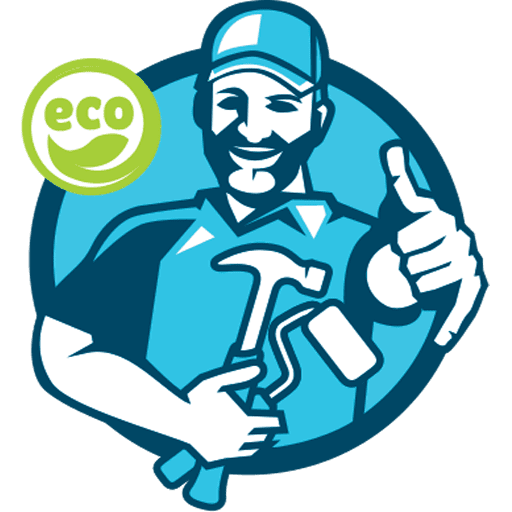 Why Choose Handy Andy Hawaii
Here are reasons why you should let a local Mililani handyman handle any home improvement, home repair, and home maintenance services.  
Your Complete Mililani Handyman Service Provider
By choosing us, you'll eliminate the hassle of calling and managing a plumber, repair man, carpenter, contractor, painter, etc. Handy Andy Hawaii is your go-to service provider to provide any home care solution; one call solves all of your problems! 
A Team Of Veterans
Handy Andy Hawaii is a Veteran owned Mililani handyman service provider. It's our primary mission to employ veterans (soldiers, airmen, sailors, and marines), giving them a transition employment platform. With this goal, we hope to support those who served our nation as they readjust their lives back to serving you. 
Satisfaction Guaranteed
With a team consisting of expert handyman service technicians and veterans, you can rest assured that we only provide high-quality services. However, if you find that any of their services are unsatisfactory, we offer a service satisfaction guarantee. This way, we will handle any complaints you have professionally and honorably. 
We Look Forward To Serving You
If you want us to handle any of your residential and commercial projects, don't hesitate to call us at 808-285-3443, or you may submit your service request through the form on this page. Mahalo for choosing Handy Andy Hawaii!
Why Chose Handy Andy Hawaii?
What Our Customers Are Saying
They are honest, fair, and deliver high quality work!!
We used Handy Andy for a couple projects in our home and were pleased with their services. They were quick to get the job done.
We have used Handy Andy for numerous contracting jobs for the past 4 years, and in those 4 years I cannot say enough praise on the quality of work. They have done remarkable work on our condo and have been very responsive to our needs. There was only one issue that we had and the staff was able to correct it quickly and meet our timeline. We are leaving the island and one of the regrets is that we will have to find a new handy man to work with when we arrive at our new location. Mahalo Handy Andy, and Aloha!
I hired Handy Andy to fix the drywall for a customer of ours. We replaced the AC system for this VIP client, and hired Handy Andy to repair the drywall in the places we had to cut in to replace the ACs. Handy Andy delivered amazing quality results, at a fair price. The customer was extremely pleased. They also were very professional, on time, cleaned up after themselves. You can trust Handy Andy to do a great job at a great price. Thanks guys! Aloha
Had a minor patch and paint before moving out of our condo. They came on time and did a great job
I had a great experience with Handy Andy. It's rare to find a worker so young and knowledgeable but that's exactly what I found in Brice. He arrived right on time, was clean and well spoken, and got right to work. He protected my floor and cabinets before doing a GREAT job painting my kitchen. Left cleaner than he found it. Can't say enough good things, will definitely use them in the future.
Anthony Rodriguez
2019-08-03