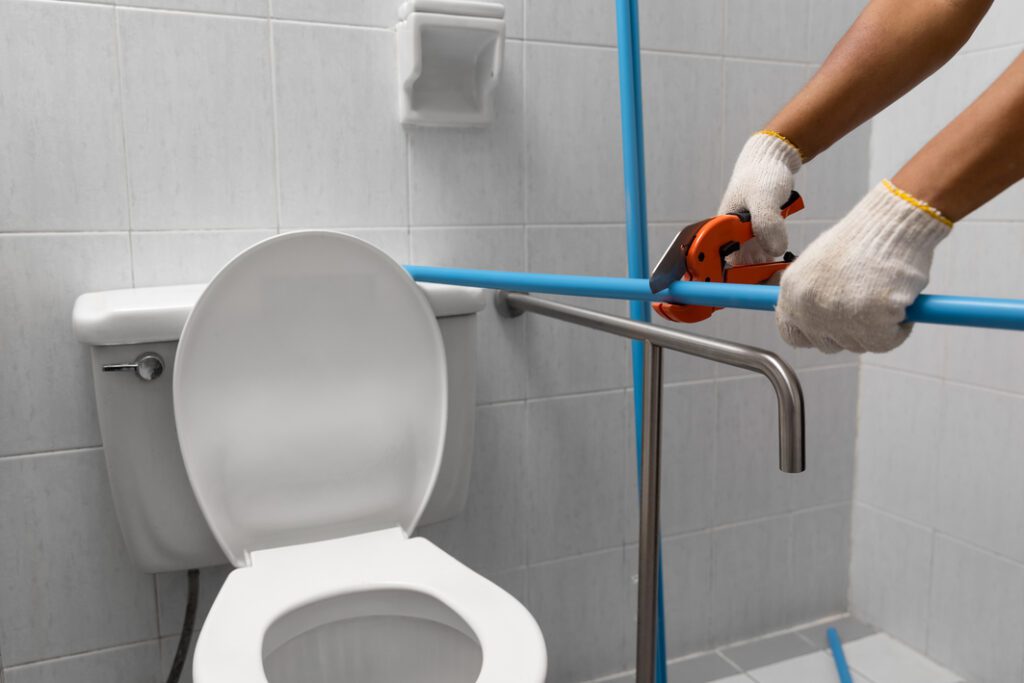 Assisted living facilities can be a wonderful option for some elderly people, but most choose to remain in their own homes as they age. In fact, the American Association of Retired Persons (AARP) found that nearly nine out of ten seniors want to age at home.
However, the typical American house is built for youthful, active, nuclear families. A well-thought-out strategy for home improvements is crucial to providing the best possible living conditions for your elderly family members.
We've compiled a list of essential home modifications for your aging parents to make it easier for you and your household to care for them while they enjoy their golden years at home.
Increase The Width Of Entrances
With mobility aids such as walkers and wheelchairs, widening entrances is an essential house improvement for aging family members. Narrow entrances are a problem for your parents and anyone else who may be helping them out daily, such as other family members or a nurse. According to ADA compliance rules and standards, the minimum door width for wheelchairs is 32 inches, while the ideal measurement is 48 inches. The cost of widening entrances varies widely depending on factors such as insulation and the location of power outlets and switches in the home.
Make Use Of Ramps
Adding external ramps is an essential house improvement that is well worth the investment to allow greater autonomy for elders who are unstable on their legs or have balance concerns. For aging people who use wheelchairs, home modifications such as inside threshold ramps are particularly useful. It is easier to get around the house with the help of these inside ramps, which smooth out the shifts across floors.
Install Handrails And Grab Bars
Simple solutions like grab bars in the shower or beside the toilet can make a tremendous difference. They can assist your aging parents in keeping their balance as they move, or they might serve as a nice handhold for a little break. Grab bars must be properly installed to safely support the person holding them; therefore, hiring a professional handyman is crucial. They can also help you in altering grab bars into stylish decorations. Consider installing a stair railing along with your grab bars if you haven't already.
Modify The Bath Area
If your aging parent wants to stay in their house as they become older, you should consider making bathroom improvements, especially the bathtub. In some cases, a walk-in shower might be a more convenient and safer alternative to a bathtub. A walk-in tub can be installed in a bathroom as another option.
Aside from a grab bar, a seat in the corner of the shower adds an extra level of safety. The chair provides a space for those who are unable to stand on their own to rest and enjoy the warm water. There should be a handheld showerhead installed as well. With a wand extension, soap can easily be rinsed from hard-to-reach areas.
In the case of an elderly person who wishes to maintain their current bathtub or who cannot easily replace it, there are more affordable adjustments that can be made to avoid slips and falls. Safety bars and safety strips are two options for tub modifications. These easy fixes can help reduce the risk of accidents in the bathroom.
As an alternative to upgrading to a shower or modifying the bathtub, a transfer bench can be purchased for less money. While sitting on a bench, elderly people can safely raise their legs one at a time to cross the bathtub wall and enter the tub. 
Seniors are much less likely to have a dangerous fall if they enter the tub while in a sitting position. When a bathroom floor area is limited, some elderly people can submerge the chair in the bathtub. To get in the bathtub safely, your elderly parent can sit on the chair with their feet on the other side of the tub and then bring one leg in the tub at a time while in a sitting position.
Invest In New Door And Cabinet Handles
Upgrading cabinet handles and doorknobs with D handles is a simple and quick home improvement project for your elderly parents. People with arthritis may have difficulty grasping traditional knobs, and the rotating motion might be problematic. D handles make it easy for people of various abilities to close and open their doors or cabinets, and the design can be just as elegant as any other knob. Those getting a little stiffer with age can benefit from a simple adjustment like this.
Keep Your Kitchen Non-Slip
When it comes to unintentional deaths in the house, the National Safety Council found that falling is the most common cause. With large pots to carry and spills that go undetected on the floor, it's clear why most of these accidents happen in the kitchen. Consider adding low-pile carpet or non-slip, no-glare tile in your kitchen to create a safe, easy-to-maintain, and easy-to-clean environment.
Include A Seating Area Near Stairs
Your elderly parents may require a little downtime from time to time. Sore joints can make it difficult for them to climb the stairs. Give them a chance to take a breather and relax by adding an eye-catching chair in areas that involve a lot of activity. 
A seat at the staircase's landing is an excellent place to take a break halfway up the stairs. Another ideal position for a bench is on the front porch. If you don't have any space for a chair on the porch, you might be able to squeeze one inside near the entrance instead. Allowing someone to take a break and recover can help avoid a catastrophic injury during a trip and fall.
The Bottomline
There are plenty of things you can do to make your aging parent's home life more comfortable and safer. In this article, we've shared a few home modifications to do for the elderly.
If you need any assistance installing these improvements, Handy Andy Hawaii can help. You can rely on our team of highly trained and experienced handyman service professionals and veterans to provide the highest level of service.
At Handy Andy Hawaii, our principles and ethical standards will guide every decision, and your needs will always come first. Give us a call at 808-285-3443 or visit our website to learn more about our services.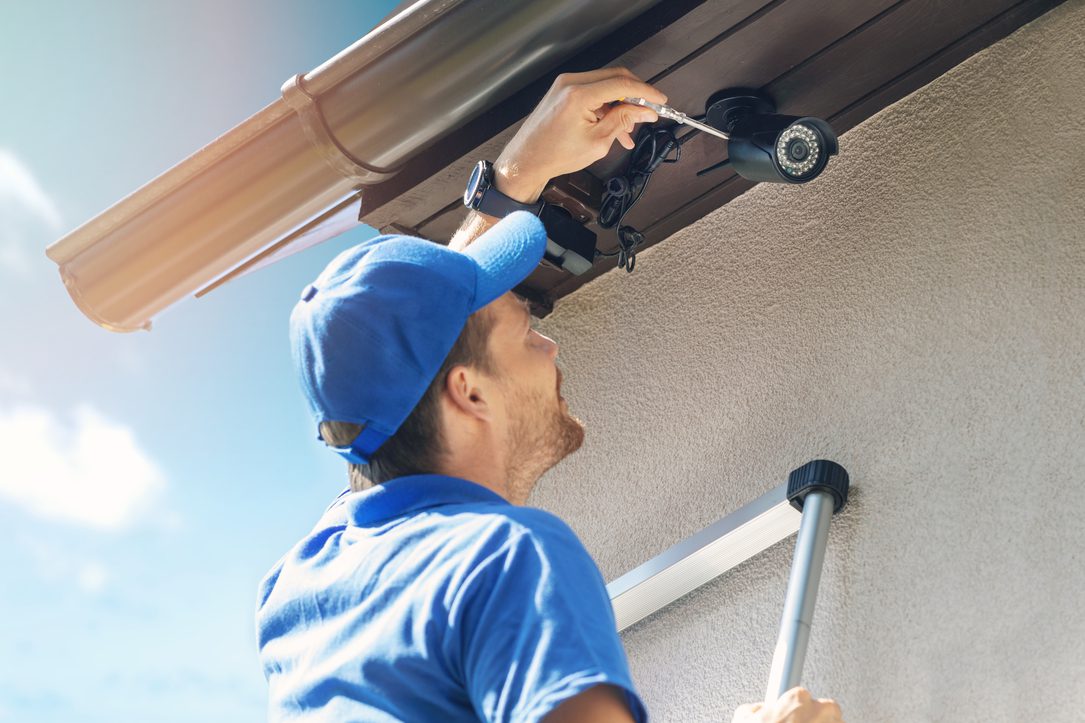 In today's world, it's more important than ever to take measures to protect your home and family. One way to do this is by installing
Read More »