Upgrading a bathroom can take a while, but with the right knowledge and guidance, you'll be able to do it in the easiest way possible. There are plenty of reasons why you should renovate your bathroom. 
From giving it a modernized look to bringing the existing structure a whole upgrade. Read on to learn some of the best modern bathroom upgrades to improve your Hawaii home.
Things To Consider When Modernizing A Bathroom
If you're planning for your next big home renovation project, it's best to be well-prepared. Here are some of the things you should consider when upgrading your bathroom for a modern look and feel:
Consider Its Functionality – The first thing you should consider is your bathroom's functionality. Think about who will use your bathroom. Is it a personal bathroom? Or do you plan to have your guests use it as well? Think of how often it's used. After that, you'll be able to consider what objects and appliances to place in your bathroom.
Gather Ideas – Next is to think about what kind of design and style you want your bathroom to have. Do you want it to have a modern Japanese look? Or do you prefer giving it a modern Victorian style? There are many ideas you can find on social media platforms today. Make sure to find the best design that suits you!
Set Your Budget – If you want to upgrade your bathroom, you must ensure that you have the proper budget. Ensure that the style you want to achieve and the things you want to replace (if necessary) don't exceed your budget.
Talk To a Professional – Professionals are experts in renovations and know which option best fits your interests and tastes. Talk to a professional company offering renovation services before renovating your bathroom.
Tips To Give Your Bathroom A Modernized Look
Why not consider these three things if you're still having difficulty looking for the best way to modernize your bathroom?
Invest in a new shower or bathtub – Sometimes, the only thing holding your bathroom back is your shower or bathtub. It could be because your showerhead is starting to stain and is making your bathroom look old and shabby. Or perhaps you don't like using your shower and want to replace it with a bathtub instead. Whatever the reason, simply cleaning your bathtub or shower won't do the trick. Fortunately, Handy Andy Hawaii can offer you all the bathroom repairs and renovation you need. From the floor and cabinets to the showerhead and bathtub — we can have them replaced for you.
Go white – The color white is a classic. Bold colors with similarly bold patterns can easily feel outdated, but the color white is always a timeless choice. If you want to make your bathroom look modernized, paint it white. This color can go with anything. However, make sure not to go all white, or you will make your bathroom look boring and monotonous. You can go for a white showerhead or a white bathtub. Perhaps white-colored bathroom cabinet doors will do the trick.
Accessorize – Accessorizing your bathroom is the easiest way to give it a modern look and feel. Throw away those old bathroom towels and buy new ones that coordinate with your bathroom's color and style. Add organizers to make sure that your bathroom is always neat and well-organized. You can even add plants and flowers to make your bathroom look livelier.
Work With A Professional
If you're planning to upgrade your bathroom, consider all the things we've listed above. That way, you can easily achieve your dream bathroom without hassle or stress. If you want to work with a professional company that can handle all the bathroom renovations for you, you can always contact us at Handy Andy Hawaii.
Handy Andy Hawaii has a team of well-skilled staff who are experienced in tending to our client's requests and needs. We offer bathroom remodeling, repairs, installation, and many other handyman services. Get in touch with us at Handy Andy Hawaii today.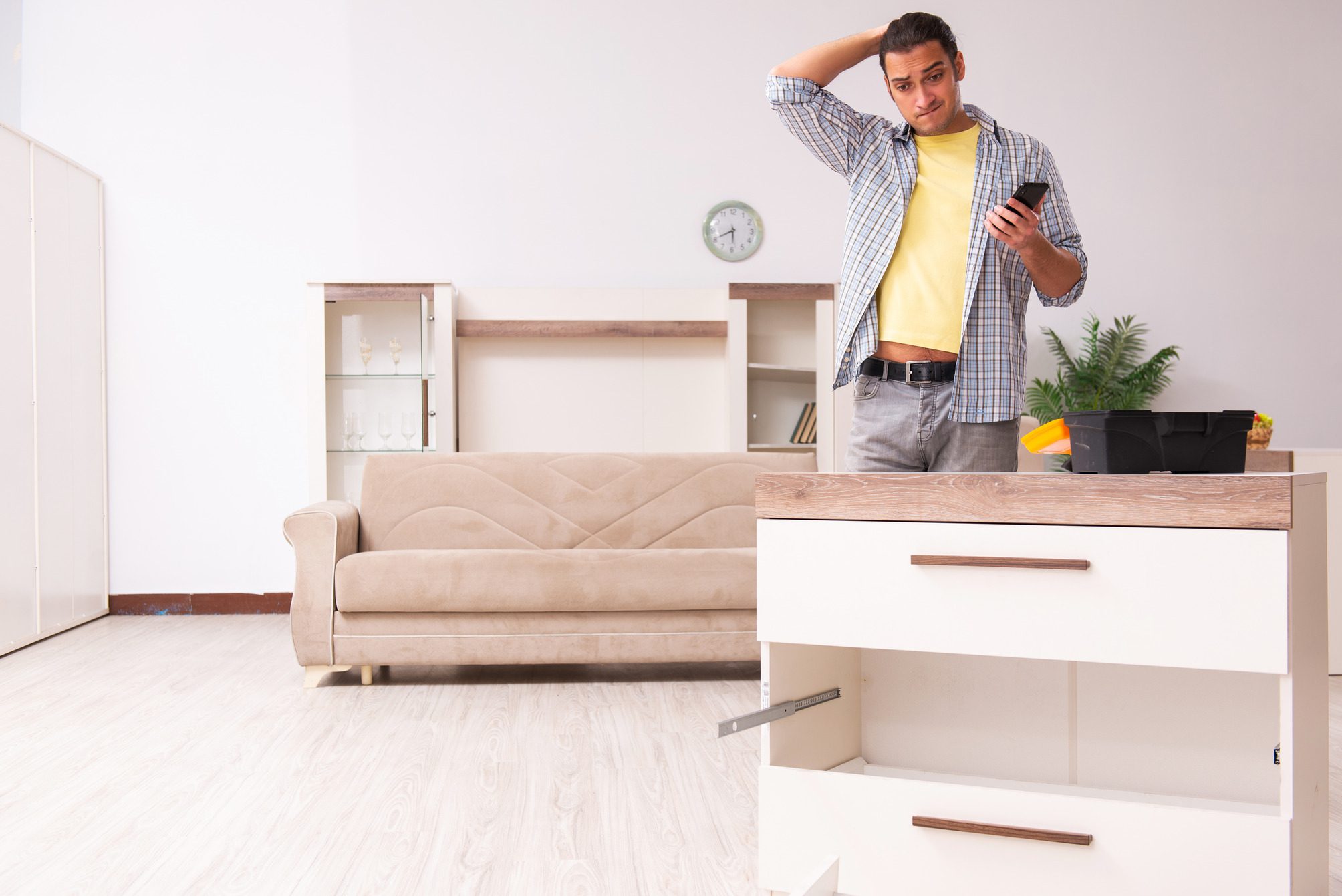 As a homeowner, it's natural to want to take care of your property and make improvements whenever possible.  DIY projects can be rewarding and cost-effective,
Read More »